We are beyond excited to welcome you as the newest member to the Hair Mart family!
Hair Mart is strictly a trade only supplier, we sell only to qualified hair and beauty professionals in Western Australia. As a Hair Mart member, you'll receive access to our salon professional ecommerce site with wholesale pricing as well as a range of exclusive offers, benefits, service and support.
Registration can be completed online via the below form, or at your local store. If registering in store, please take your proof of qualification and a form of photo ID. Registration costs a one-off $7.50 admin fee both online and in store.
If you're an existing customer looking to shop online, please go to the 'Log-In' section and follow the directions to access your e-commerce account.
If you would like to register for an account please fill in the below form. You will need proof of qualification for each skill that you tick in the form below.
Examples of proof of qualification include:
Trade certificates  (recognised hair or beauty certificate/diploma)
Current enrolment papers (at an accredited hair and beauty training provider)
Business registration certificate (for a business conducting hair and/or beauty services only)
ABN (for a business conducting hair and/or beauty services only)
Example of appropriate photo for ID card:
Shoulders up
White background (with border around the face, to allow for cropping)
No sunglasses
No filters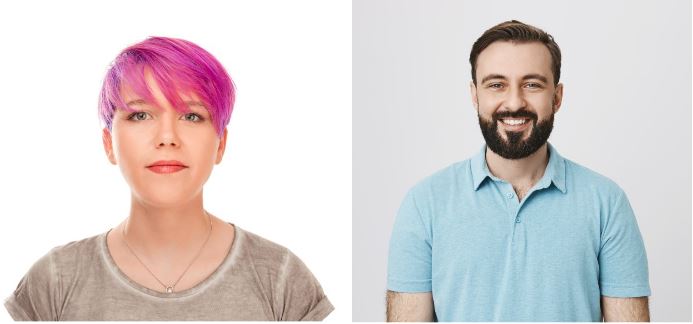 Please note:
Your application will be reviewed and processed as soon as possible.
Your photo must be a jpg file please keep the image size to around 1mb and ideally complete the form on your computer, this will ensure a smoother process for uploading multiple images.
When your application is approved you will be notified by email of your Hair Mart ID number and your online login details. A Hair Mart photo ID card will follow in the mail, which will allow you to shop at any of the Hair Mart stores – this may take a further few weeks to be manufactured/posted. Alternatively, if we find any issues with your application you will also be notified.
---
Application Form: