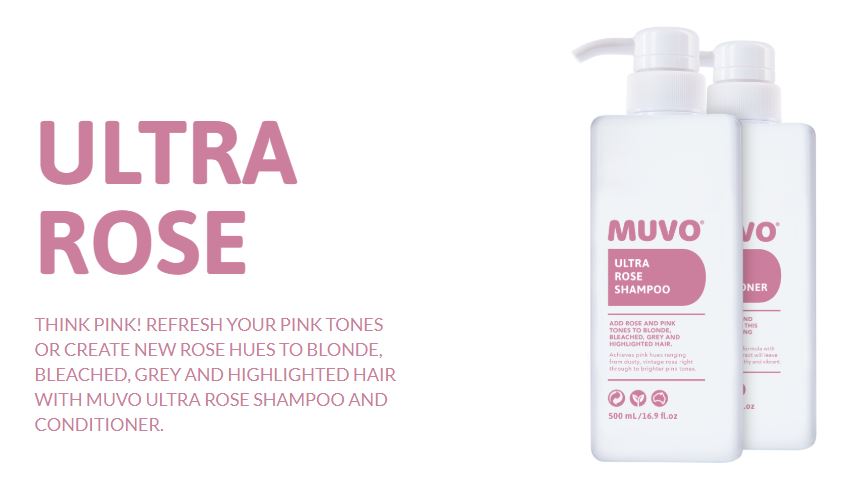 Hair Mart is always receiving the newest products in the hair & beauty market, but every now and then we get really excited about a delivery. When the truck rolled up with the Muvo Ultra Rose, we couldn't unpack it and send it to our stores fast enough! Muvo's Ultra Rose shampoo + conditioner are the newest edition to the Muvo family, and are professional-quality products that refresh pink tones or create new rose hues to blonde, bleached, grey and highlighted hair.
NO NASTIES
Muvo have created an accessible range of professional-quality haircare products that genuinely perform and leave your hair feeling incredible. Furthermore, the products are paraben, SLS and SLES free as well as being free from Triethanolamine, mineral oils, and Propylene Glycol.
SPECIALISED AND EFFECTIVE
Muvo are passionate about creating a portfolio of unique, powerful, highly specialised products in response to the needs of their customers.  The result? Haircare products that genuinely work and leave your hair feeling great.
USAGE:

For soft hues: Apply to wet or dry hair, lather and leave in for 1-3 minutes depending on the amount of rose required. Rinse thoroughly.
(Note: Ultra Rose takes very quickly to pre-coloured or bleached hair. In this case, mix with your everyday shampoo for subtle pink hues).
For brighter tones: Apply to wet or dry hair. Massage in and leave for 5-10 minutes depending on depth of colour intended. Rinse thoroughly.

Whilst we LOVE the addition of Ultra Rose to the Muvo range, we still hold a special place in our hearts for the original Muvo Ultra Blonde products. They're one of our favourite products for eliminating yellow tones from blonde, grey and colour treated hair. And let's not forget they're:
Australian made and owned
vegan friendly
no parabens no mineral oil
cruelty free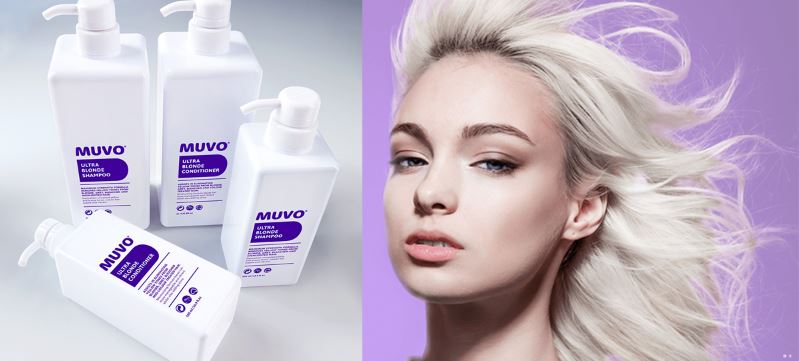 The Ultra Blonde products are available in 500mL and 1L sizes, the Ultra Rose are available in 500mL sizes. Head into your local Hair Mart store to stock up, or shop the range online.
Already stock the range and want your salon to be listed on the MUVO stockist website? (Uh, yes please!)… then you should certainly head here.