ProFoil™ Lithium Titanium Foil Shaver from Andis


The cordless shaver that keeps skin smooth and runs longer on a single charge.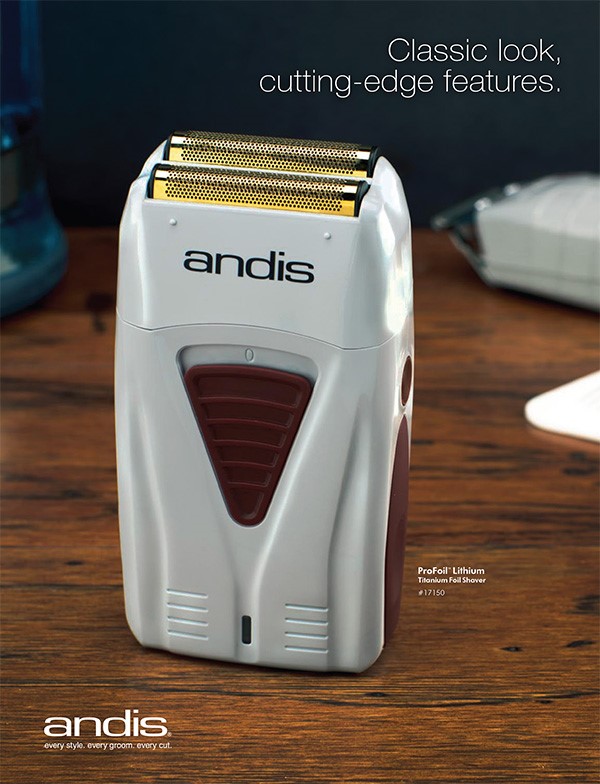 Whilst Hair Mart carries a wide range of hairdressing and barbering electrical products, the Andis ProFoil™ Lithium Titanium Foil Shaver remains a firm favourite amongst our customers. Here's why:
The ProFoil™ Lithium Titanium Foil Shaver from Andis delivers a close shave for fade finishing and removing stubble resulting in smooth, clean-cut skin. Compact and weighing less than 150 grams, the ProFoil cordless shaver is powered with a lithium-ion battery for up to 80 minutes of run time on a single charge. As an option, the shaver can also be used with a cord when the battery runs down. The ProFoil is driven by a robust, but quiet rotary motor turning at 9,400 RPM for optimal performance. Its tiered head design features two rows of cutting blades housed under individual gold titanium hypoallergenic foils that are engineered to maintain their shape better and last longer.
"The centrally located power switch is controlled easily by the thumb, making the ProFoil Lithium Titanium Foil Shaver ideal for both left- or right-handed users," says Aileen Nunez, Andis International Manager of Education and Style. ("Hallelujah!" I hear the lefties in the crowd exclaim!)
Check out the smooth, clean-cut finish the Andis Shaver gives in the video below. Alternatively, head into your local Hair Mart store to trial the demo model!